So, as most of you know, we just purchased our first home! Yay! *insert excited / stressed out emoji here*
We were pleasantly surprised the first time we walked through this place, because both of us immediately envisioned this becoming my studio space.  Picture this:  First room - meeting client area.  Room at the back - sewing/cutting/work area.  <We can dream, right?? haha>
Here is what we started with: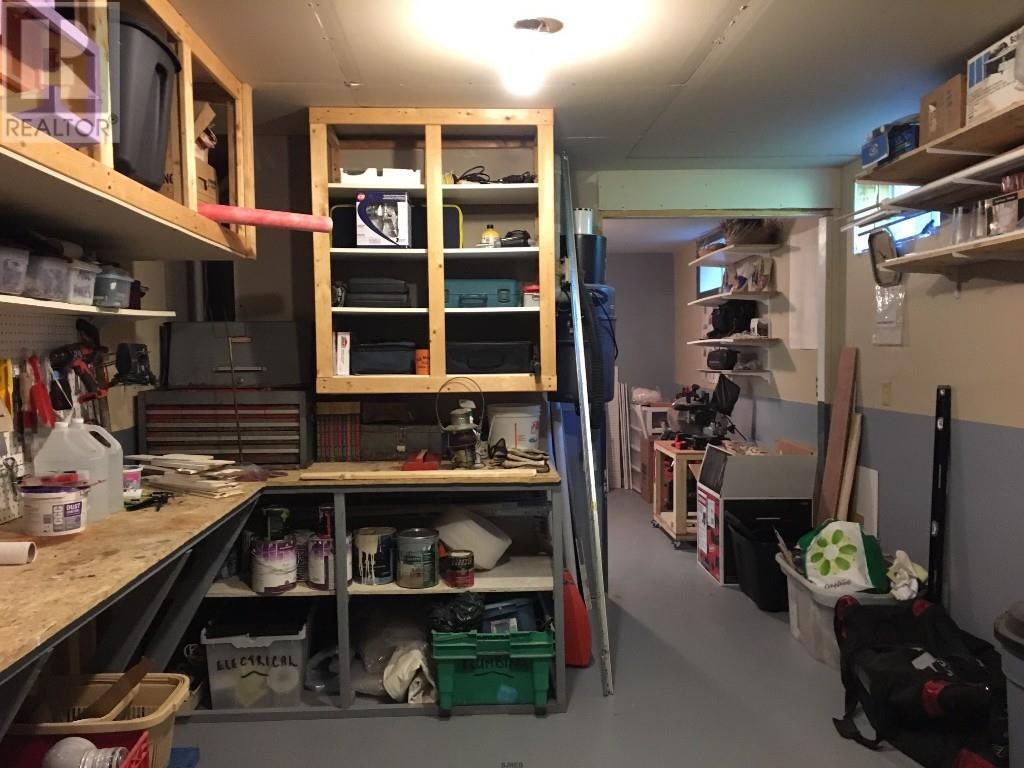 We purchased the house, and moved in, all within a 3 week timespan. Side note: moving during wedding season as a designer - I don't recommend it. 
So we started.  Demo day 1 :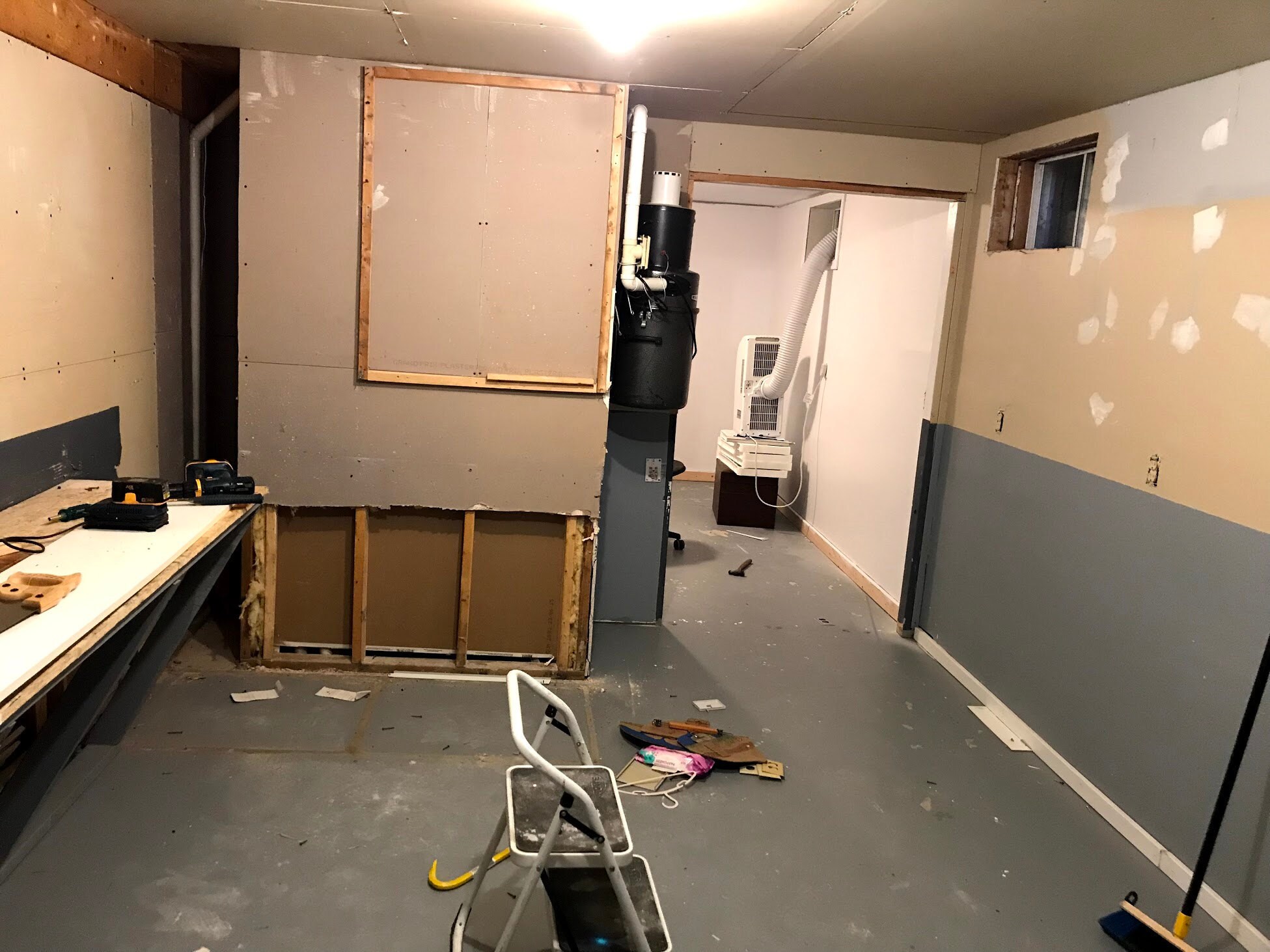 As you can see, the back room was basically ready to paint, so I immediately did that.  I want the whole space bright and white - I'm going for sort of an industrial chic look (trying, anyway!)
We finished getting rid of everything - shelves and whatnot. And then moved onto the floor. Now, looking back, we have no idea why we decided to do floor first. We should have done the walls and ceiling. But hey, here we are #wehavenoideawhatweredoing
For starters, we laid down a subfloor.  Since my studio is in the basement, we wanted to be sure there was a barrier against any moisture.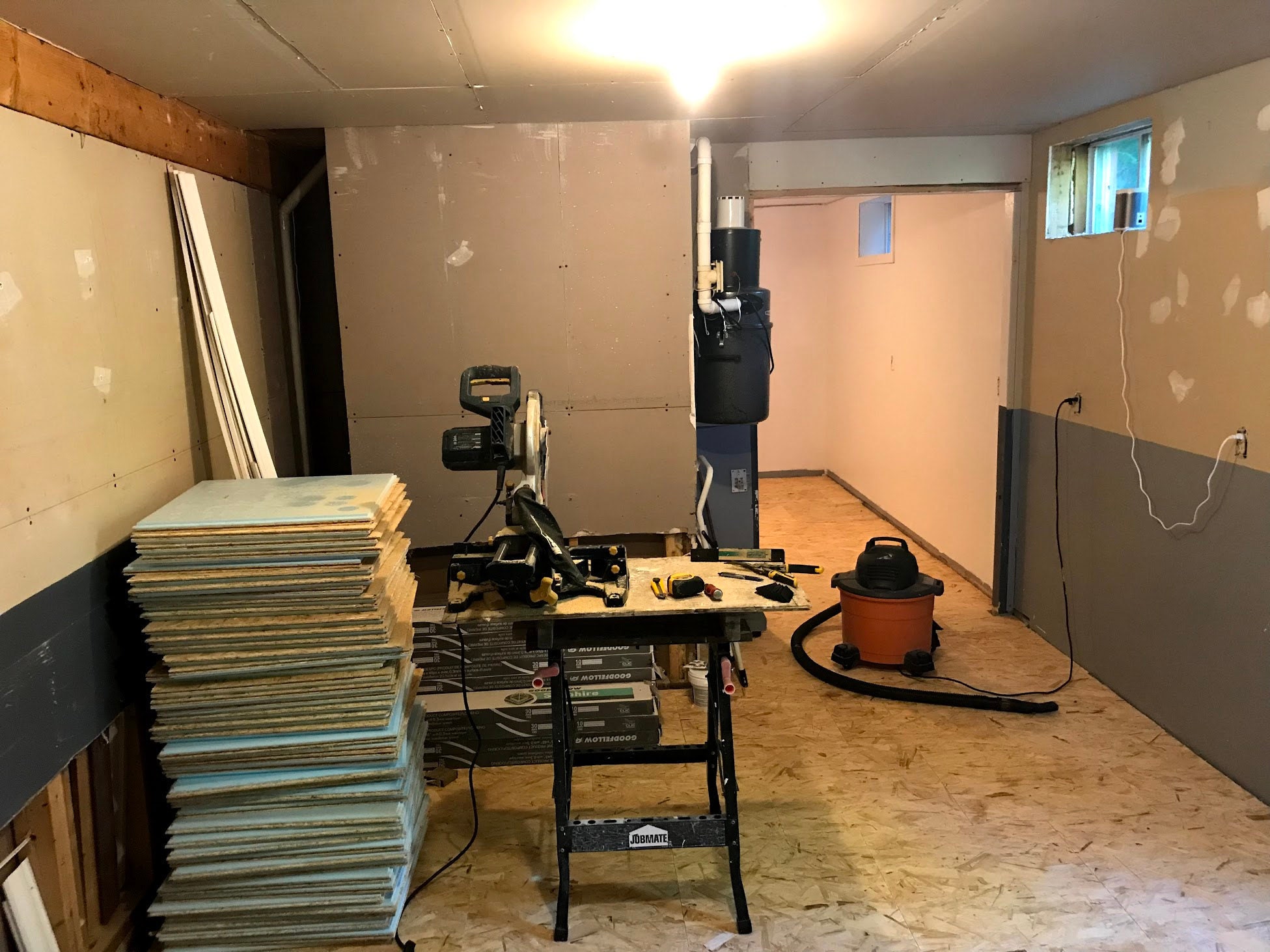 Next up! Flooring!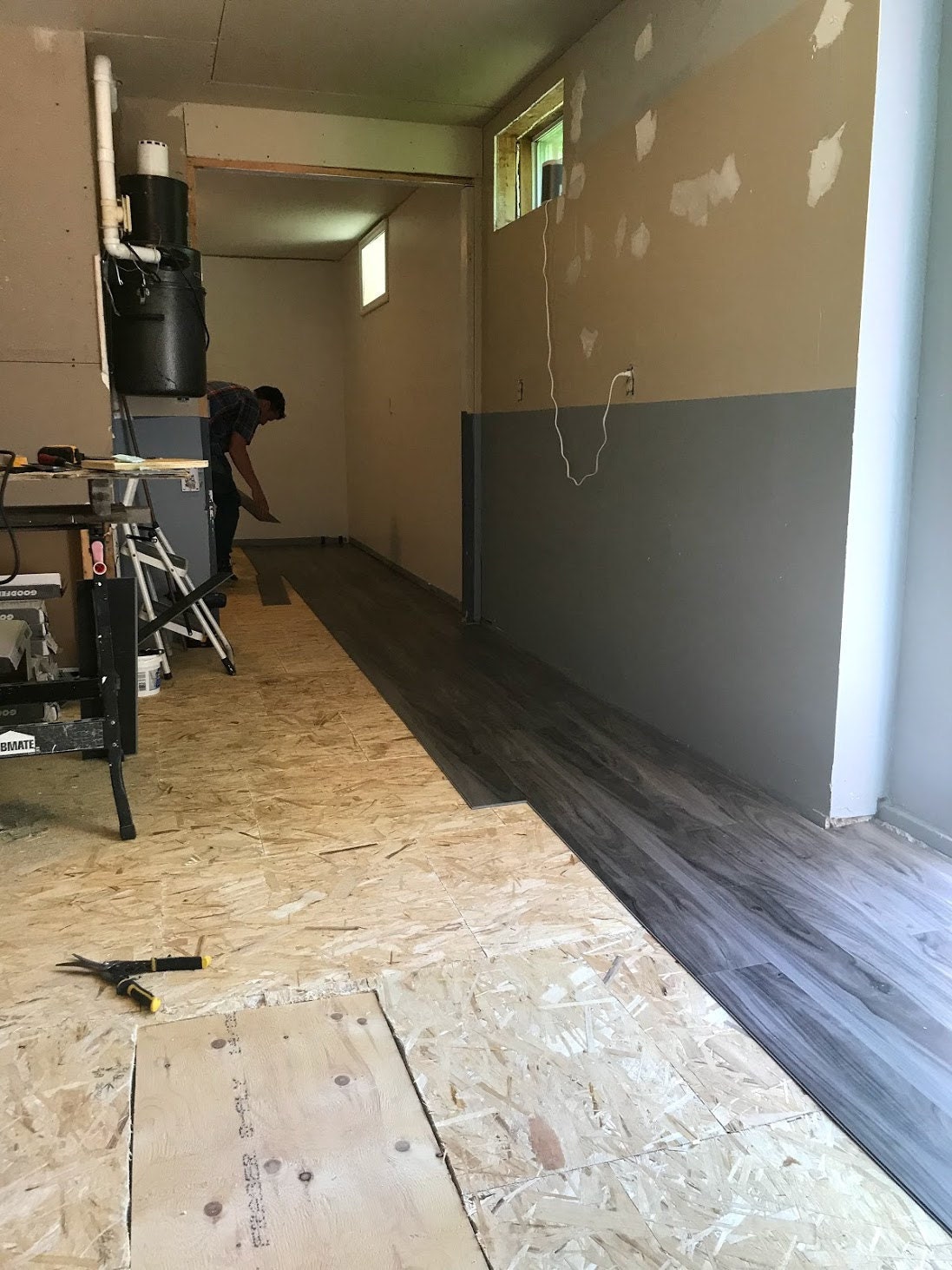 And Voila!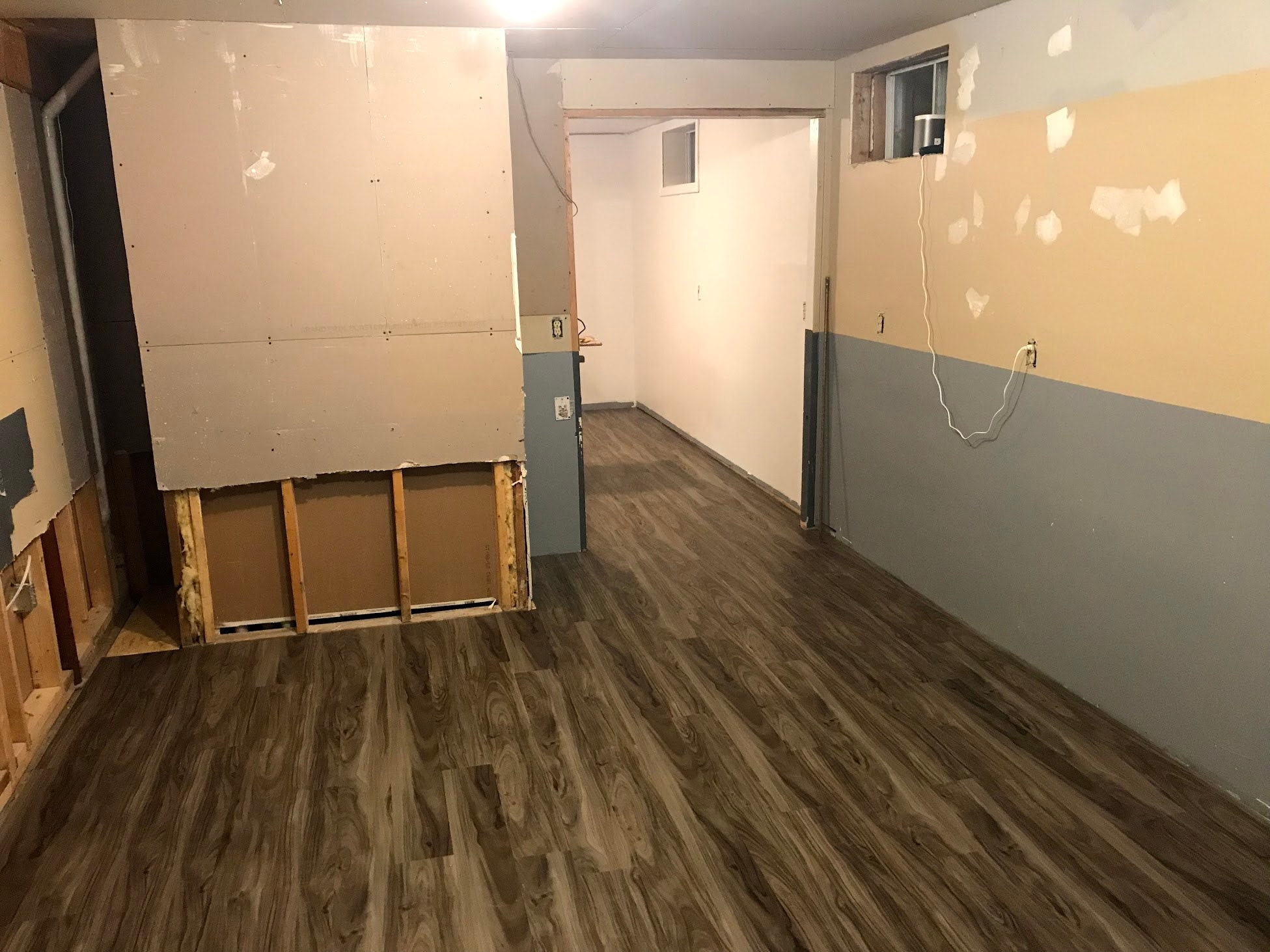 So now, we're working on walls.   It is a M E S S down there right now.  But more photos and progress to come!