Insanely late sharing this, but here is a recap of the 2018 NB Heart Truth.
This year, our model was Lindsay Anderson.  Lindsay is an active 13 year old girl who had SVT - supraventricular tachycardia;  is an abnormally fast heart rhythm arising from improper electrical activity in the upper part of the heart. 
Lindsay was so great to work with - I came up with several design options for her, and she ended up choosing a mermaid style dress with beaded/sequin fabric.
Check out the video showing the progression of her dress: https://youtu.be/faI1L2bUvDg
Here is the finished dress on the runway!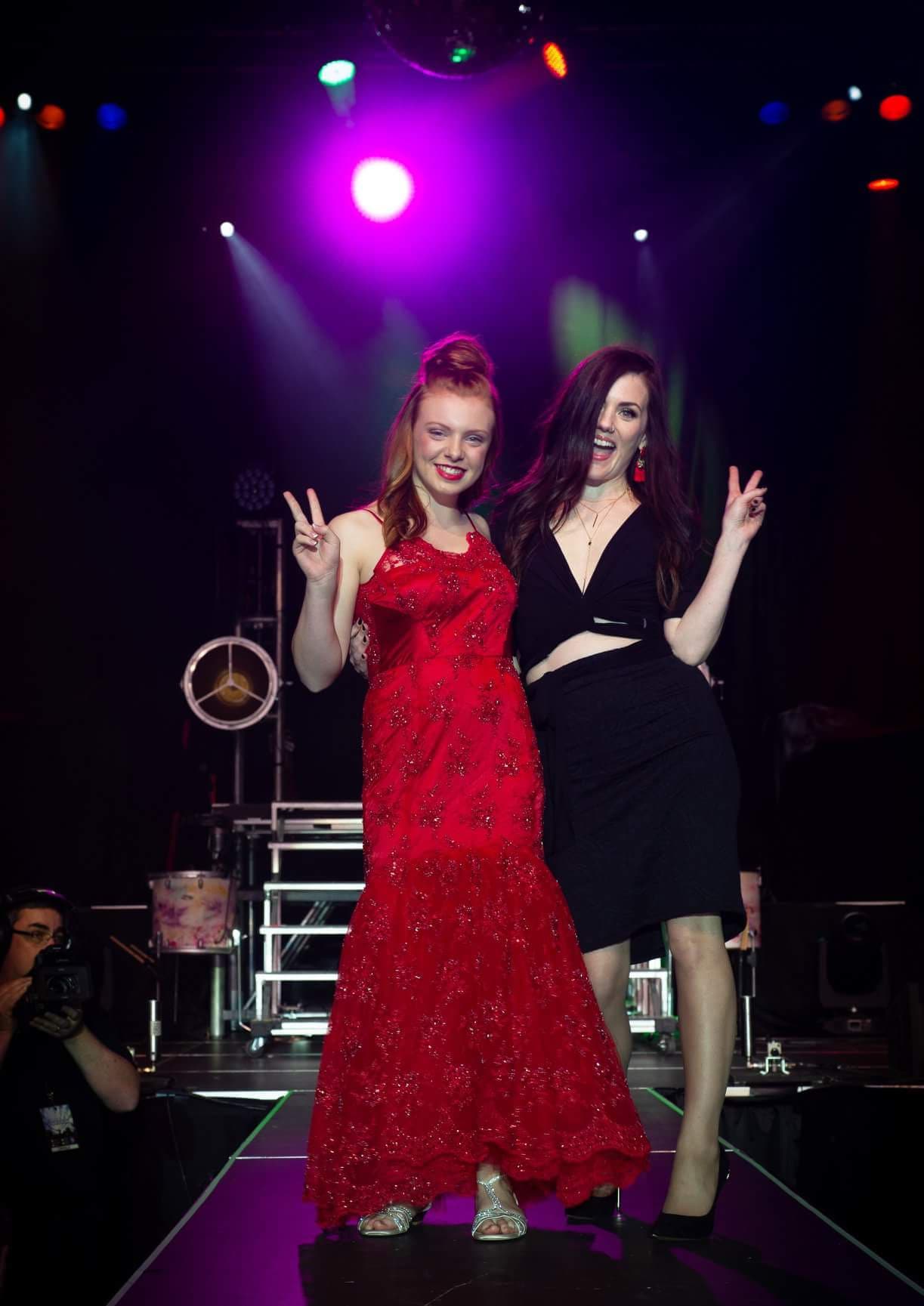 Since we went with such a "fancy" style, we decided to surprise Lindsay with a more casual dress to wear for the Walk Off the Earth show - it looked fabulous on her!