Poster photo courtesy of Canadian Fashionista. Read her review of Chavah Designs tutu here
A night of local fashion
Marie-Hélène , creator of CreatedHere magazine, invited me to be part of a local fashion popup at Exchange on Germain as part of the launch of her fashion issue - I obviously said yes and got right to work so I could have a good variety of skirts, tops, and dresses to display.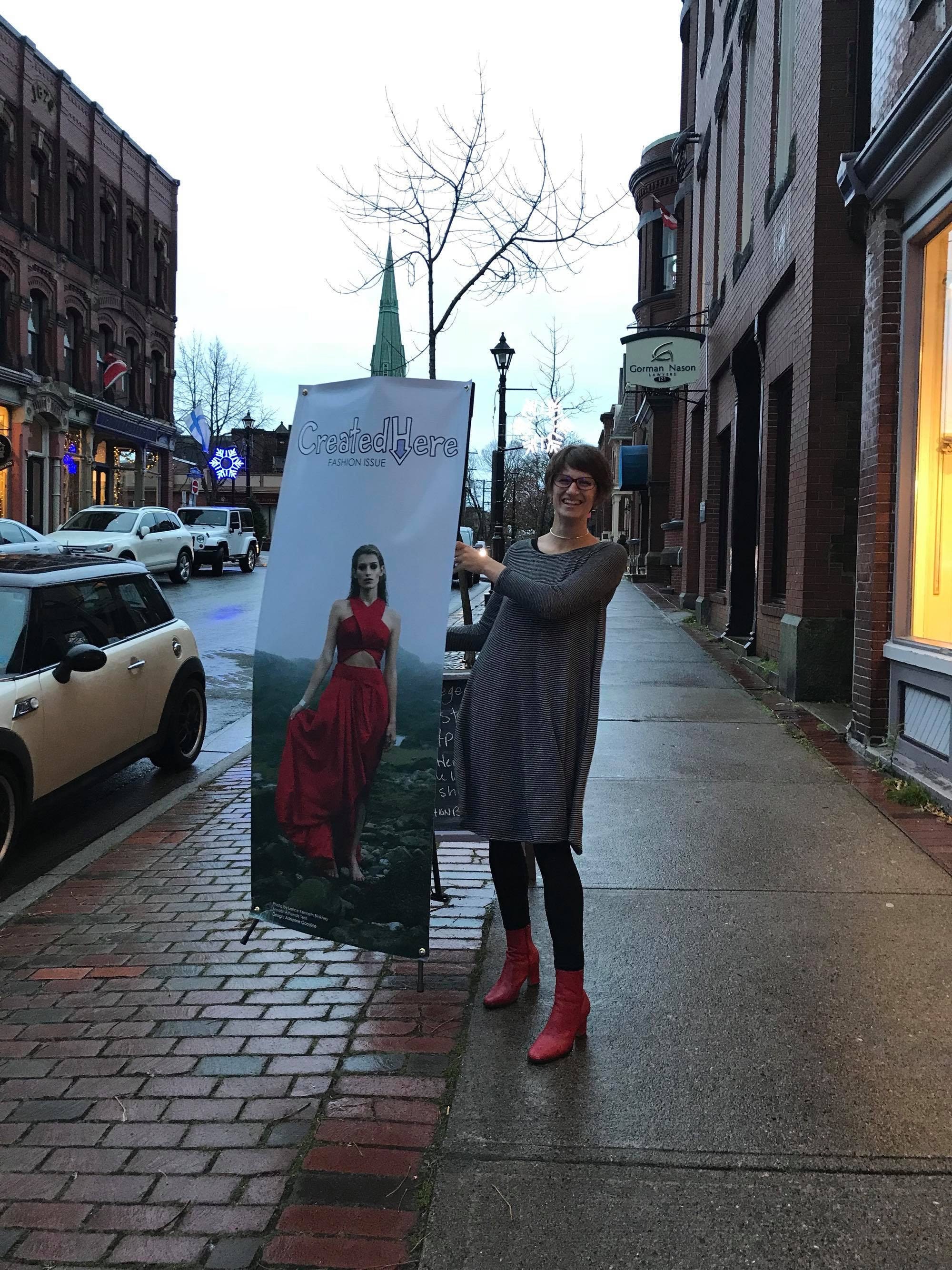 Marie-Helene wearing custom Chavah Designs
I arrived at Exchange on Germain early on Thursday to get my stock unpacked and set up.  I can't believe this was my first time in this shop - it is absolutely beautiful.  The store owner, Lisa Oland, was so friendly and welcoming.  They have been in business for about five years, selling high end designer brands to the stylish people of Saint John.  It was the perfect spot for an event like this.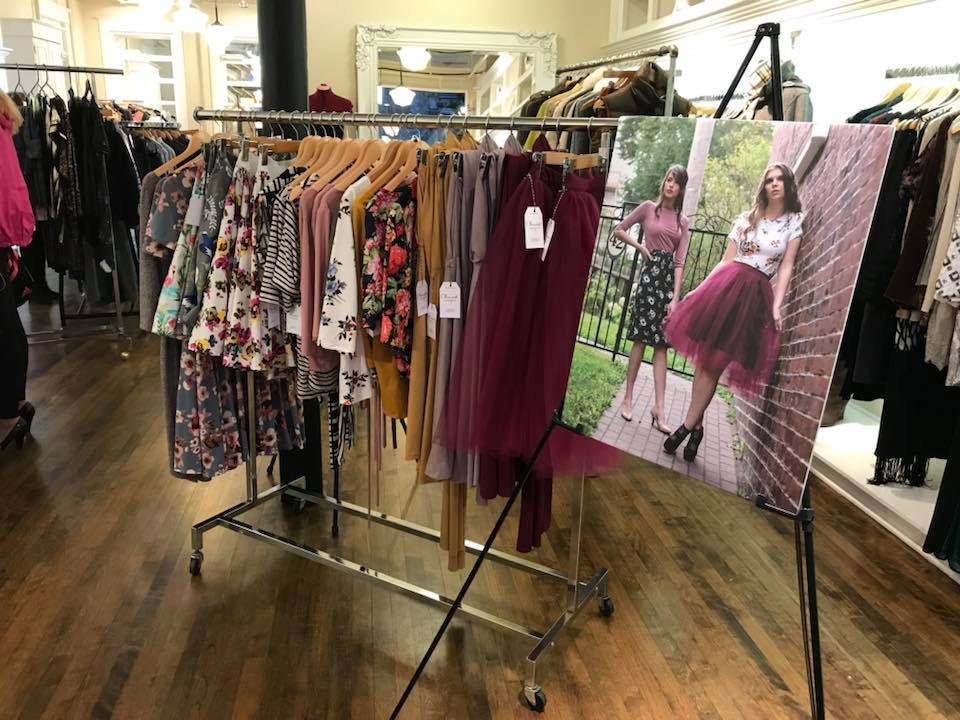 Display of Chavah Designs garments, print photo by Alix Surette 
CreatedHere
Now, let's talk about this amazing magazine!   Marie-Hélène  has a website and print magazine dedicated to showcasing New Brunswick artists. This issue is all about fashion - showcasing designers such as Adrienne Goodine, Nicole Daigle, Kayleigh Saad, & Judith Chiasson (to name a few) I highly recommend picking up a copy here: http://www.createdhere.ca/shop/ 
I also had the pleasure of meeting  Leanne from East Coast Couture.  Leanne only learned to sew a year ago & she has some fabulous designs and works with gorgeous fabrics.  
Her husband took some video footage of the event, and you can check it out here: 
Pssst -
#chavahdesigns remaining stock from this event can be purchased (only until Cyber Monday) at 25% off. Get it while it lasts - ruunnnnnn!