In May, we released It Girl. This spring & summer collection mixed bold patterns, bright colors and striking silhouettes. Many of our items sold out, however < g o o d  n e w s >  we still do have a few pieces kicking around. Now, since these pieces are bright and ideally worn in spring/summer, we're going to help all of our It Girl's transition these pieces to autumn. Here is a quick style guide for all of you who aren't ready to pack up these pieces just yet. 
Transition your wrap top:
These wrap tops have been quite a hit. We've seen them paired with a variety of looks ranging from beach ready (paired with cut offs) to maid of honour (paired with our long tulle skirts). For an easy transition to fall, wear these loosely tied over a long sleeve tee, or over a button up wrapped like a vest. 
 **Tip, these are also available for order WITH sleeves!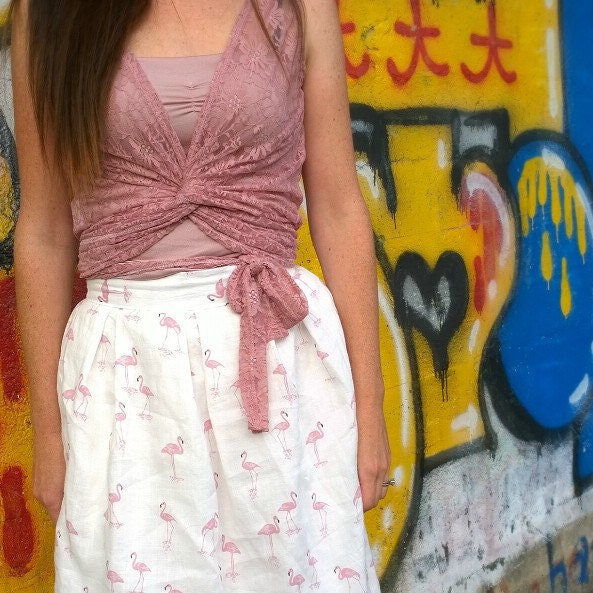 Transition your tulle skirt: 
Let's be honest, these skirts are a hit year round. Pair with a jean jacket for a day with the girls, or a tee and some sneakers for kicking around the weekend market. Also be sure to keep it close for an easy transition to holiday!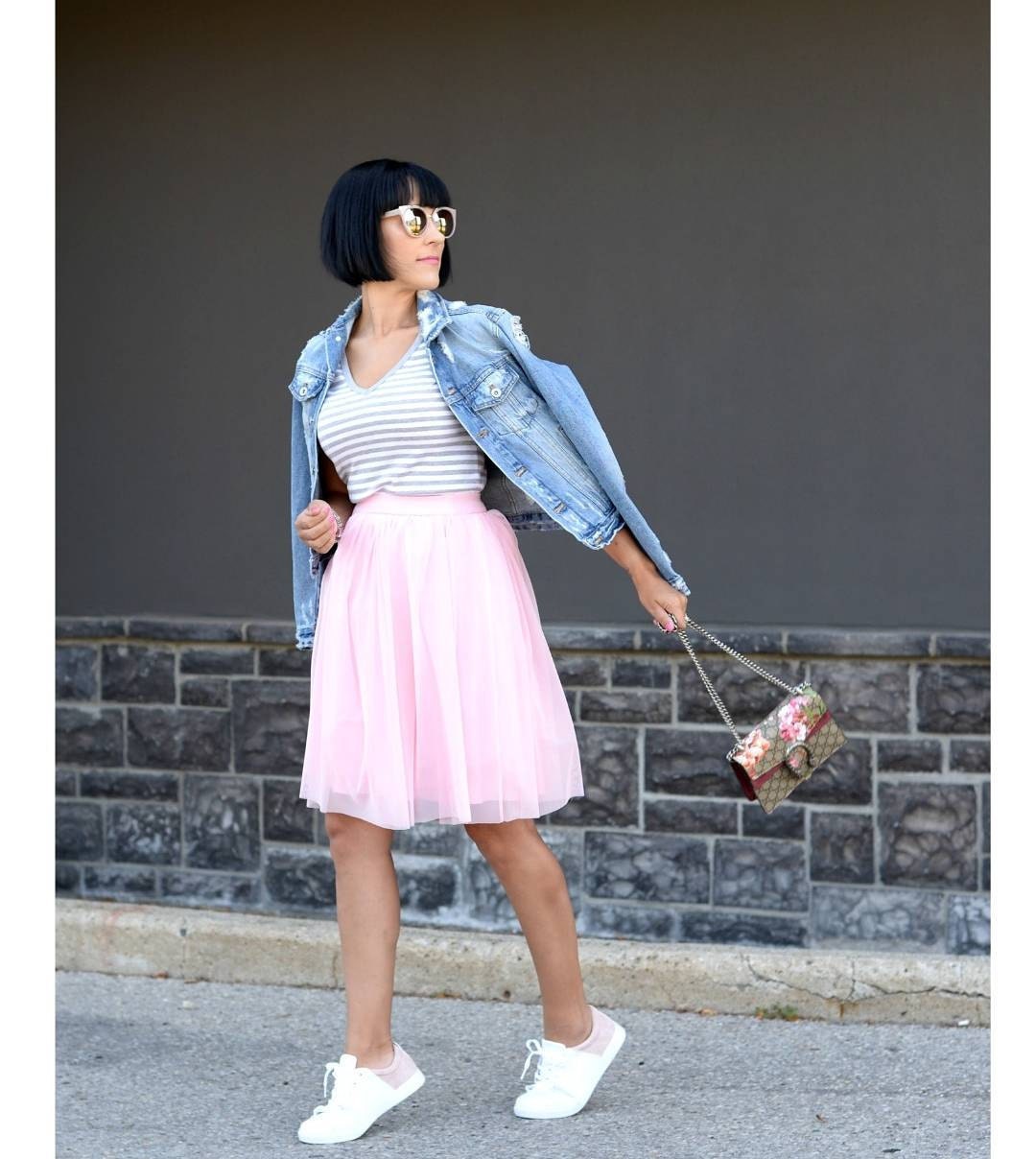 **Photo by Canadian Fashionista
Transition the floral skirt:
While still full of spring and summer vibes, this skirt actually has quite a bit of use in the autumn because of the brown undertones in the flowers. Make a cute ensemble with a sweater or button down shirt, and you're ready for the office.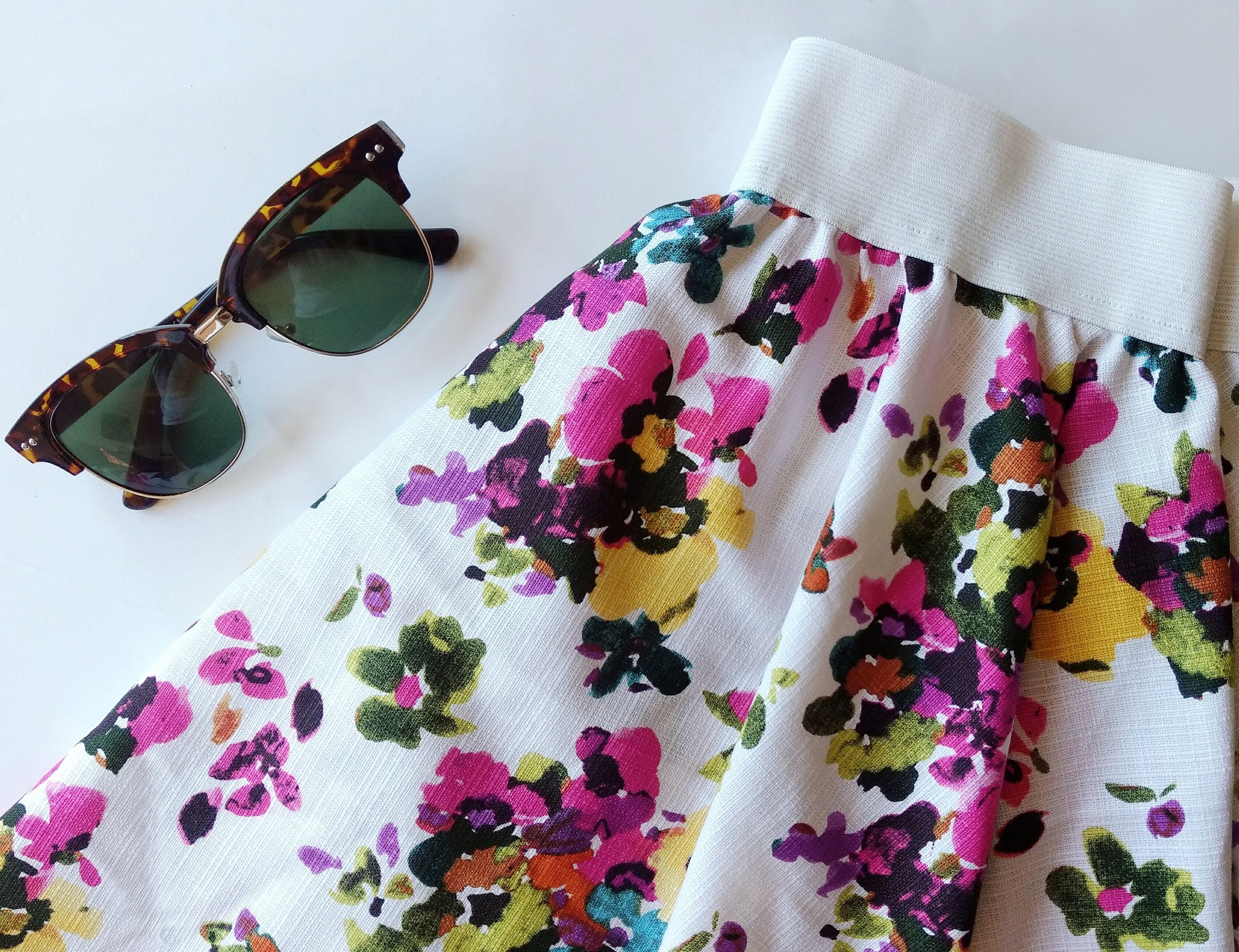 Transition your Anchor Top:
The sleeves on this one make it an easily transitional piece. It is a bit of a crop, so we would recommend wearing with a high waisted skirt to be office appropriate or pair with some jeans and a leather jacket for an afternoon look.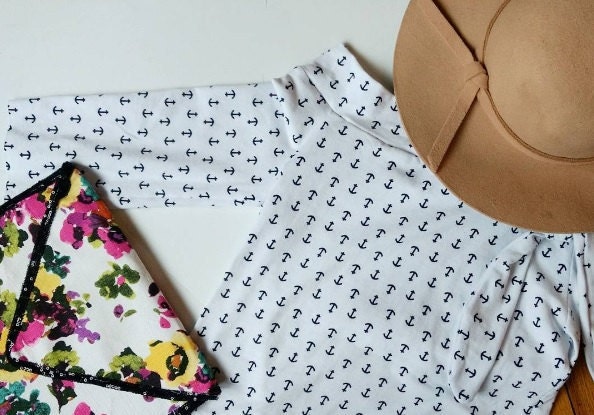 Although we only highlight a few, there are endless possibilities with this collection! We'd Love to hear from you!  How would you transition these pieces?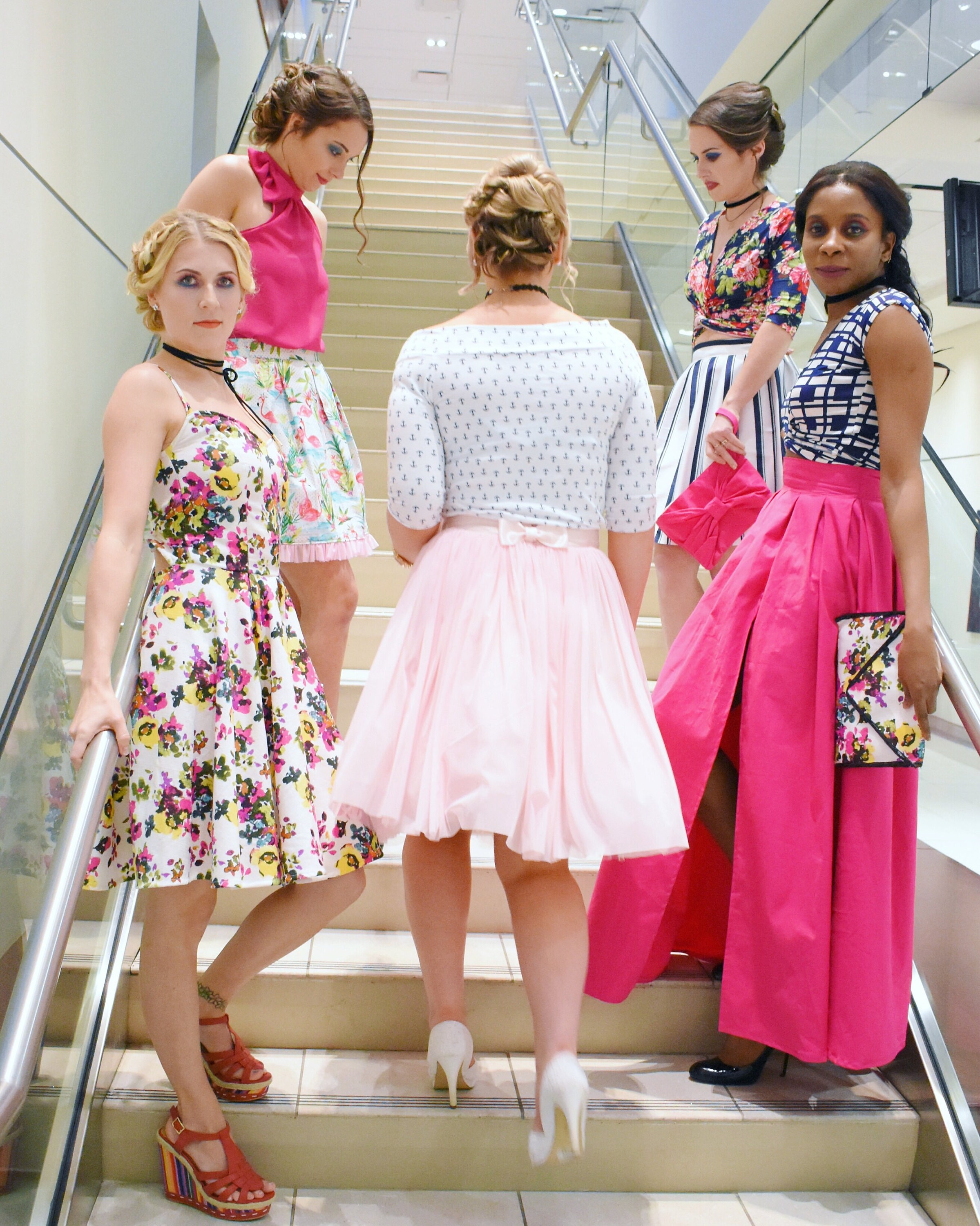 Chavah
--
Chavah Designs
Follow us on Instagram! @chavahdesigns